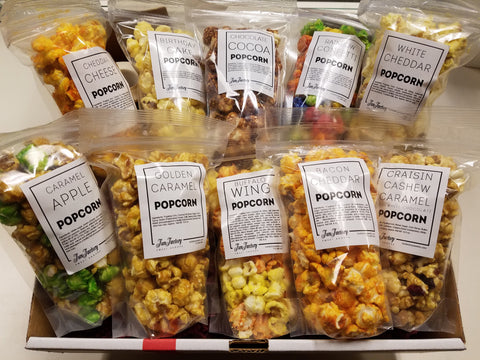 Popcorn Sampler Assortment - Gift Box Shipper
$24.99
Ten assorted snack-size packs of Flavored Popcorn. Unless requested otherwise during checkout, a mix of our top selling Sweet, Savory, and Specialty flavors will be enclosed and may include: Cheddar Cheese, Golden Caramel, White Cheddar, Caramel Apple, Rainbow Confetti, Chocolate Cocoa, Bacon Cheddar, Buffalo Wings, Birthday Cake, Smoky Barbecue, and other seasonal substitutions.
Rhinelander Beer Cheese Caramel Corn is not part of this assortment and may be purchased separately here.
*Made with Movie Theater Popcorn!